Reverence Watercolor Signed Print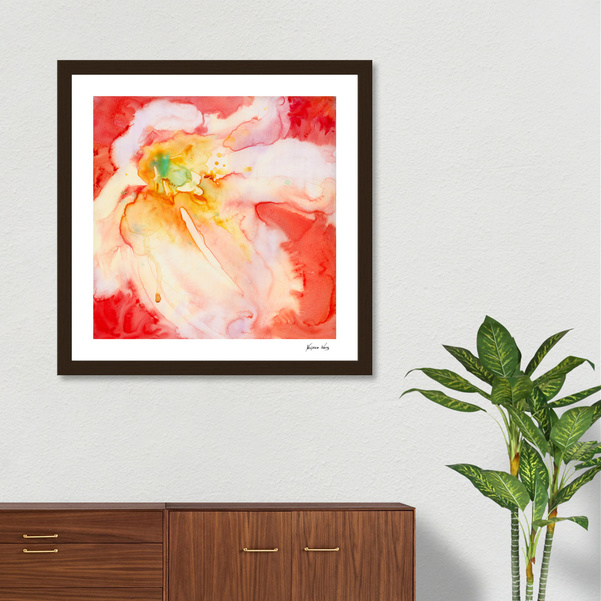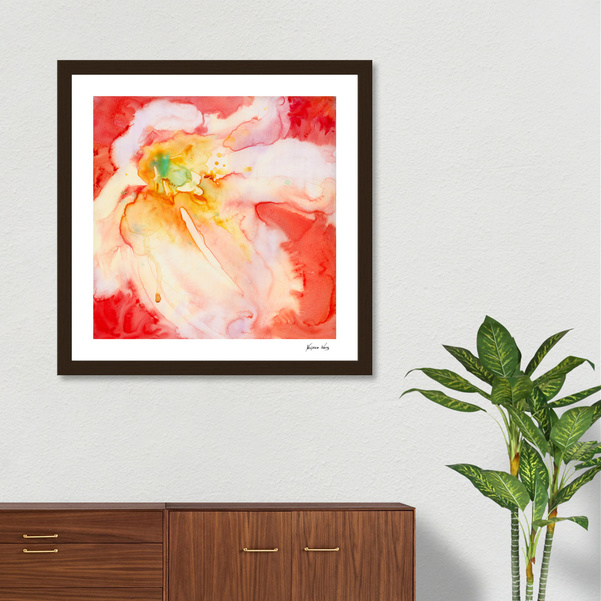 Reverence Watercolor Signed Print
This painting is part of a mini-series of abstracted white tulips which was born out of simple, everyday beauty that made me stop breathing for a bit.
I had a bouquet of these flowers for a week or two, and with every passing day, they transformed. From tightly closed buds to shy, one-eyed teasers, to graceful crowns and then, fantastically contorted white birds, until finally, their papery petals fell down.
Their white bodies caught afternoon light and became stark against the shadows, luminous in the light, translucent in the many subtle variations of colors that they reflected. Never before have I been so captivated with white things.
With its passionate red tones, this painting will brighten up that space in your home that needs a little bit of love. Arrange it with a couple of pieces from the same series for greater impact.
Your satisfaction is guaranteed. Click "add to cart" to buy this artwork now!
Frame Details
Wooden frame molding (natural, white, black, or dark walnut)
UV-shielding plexiglass, which protects against about 89% of UV rays and 92% of light transmission
Archival acid-free foam core backing
Protective paperback finish
Wall bumpers
Hanging hardware + nails
Hanging and care instructions
Each frame arrives gift-wrapped in kraft paper
Open Edition Giclee Prints
All prints are made using archival quality pigment ink on high quality, archival paper to ensure that artwork lasts a lifetime.
Prints are usually rolled and shipped via a shipping tube.
All prints on paper are signed by the artist, Yevgenia Watts.
The below sizing chart is provided as a reference only. Both print sizes (in parentheses) and the framed sizes are listed. Each print is situated inside a two inch black "frame".
Please note: Purchase prices are for the physical artwork only and do not include copyright permissions. No artwork is authorized to be re-printed or redistributed without the artist's expressed permission. Please contact the artist if you would like to use any image for public or commercial purposes.