Leaning In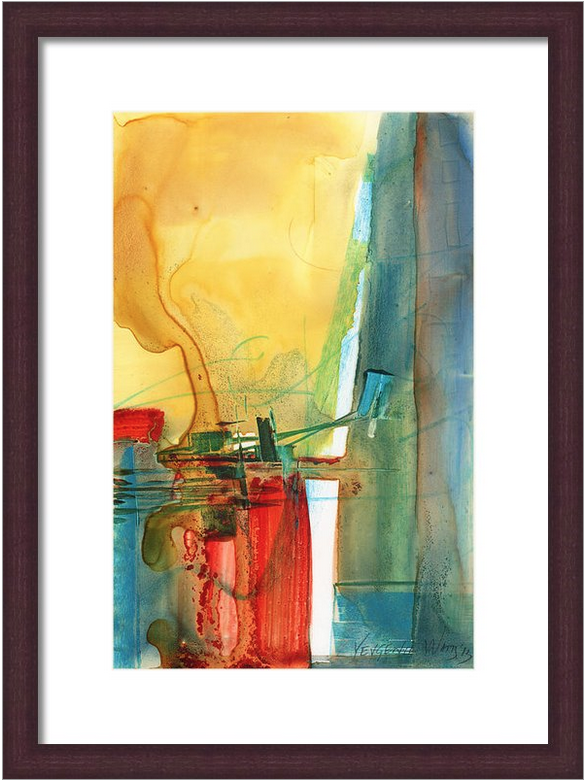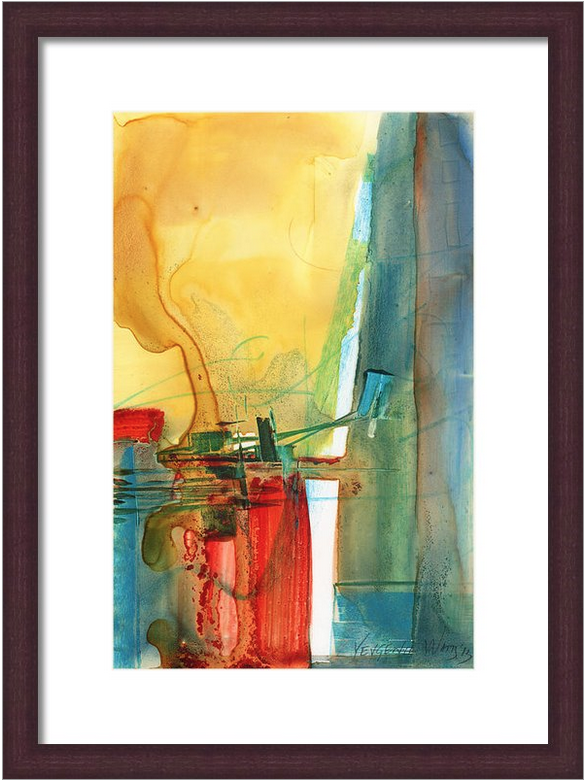 Leaning In
Size: 9.25" x 6"
Brilliant colors, bold, and expressive. This multi-media piece evokes architectural themes and modern cityscapes. A perfect compliment to your living room or office.
Feeling inspired? Start your long-awaited redecorating project:
Step 1 - Grab this original artwork!
Step 2 - Grab a couple of throw pillows here!
Step 3 - Take a break and enjoy!
Step 4 - Savor the exhilaration of acquiring original artwork by an exciting artist and add to your collection today. Or, start a collection now and create your own gallery of stunning art.

• Each painting comes with a signed Certificate of Authenticity.
• Original art is signed by the artist, Yevgenia Watts.
• Varnished to protect from damage.
• Your satisfaction guaranteed.

Love this piece but want something bigger with even more impact? Inquire here for a custom painting quote.

ARTIST MATERIALS: Mixed media (watercolor, Nupastel) on Yupo synthetic paper.
Frame Details
Wooden frame molding (natural, white, black, or dark walnut)
UV-shielding plexiglass, which protects against about 89% of UV rays and 92% of light transmission
Custom cut acid-free 4-ply white mats with beveled edges
Archival acid-free foam core backing
Protective paperback finish
Wall bumpers
Hanging hardware + nails
Hanging and care instructions
Each frame arrives gift-wrapped in kraft paper
Please note:
Purchase prices are for the physical artwork only and do not include copyright permissions.
No artwork is authorized to be re-printed or redistributed without the artist's expressed permission.
Please contact the artist if you would like to use any image for public or commercial purposes.